Who Will Pay When You Are Hit By a Vehicle Driving for Postmates?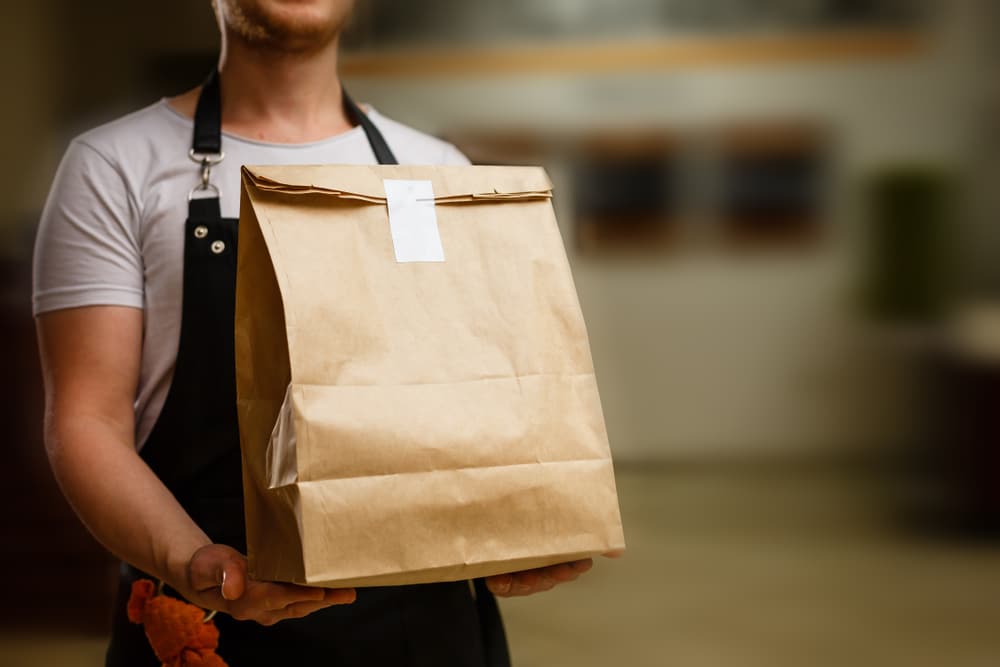 When the telephone was invented in the 19th century, it gave people the ability to connect to others across great distances. Today's smartphones took it to another level.
Personal smartphones revolutionized the transportation business with ride-sharing apps that allowed ordinary people to transport passengers in their personal automobiles for a fee. Companies like Uber and Lyft gave conventional taxi companies a run for their money.
Shortly following Uber and Lyft's success, companies like Postmates, DoorDash, GrubHub and Uber Eats would take what ride-sharing did for the personal transportation industry and apply it to the food delivery industry.
However, as ride-sharing apps democratized these industries by mobilizing the everyday citizen as a participant, the law regulating traditional transportation businesses would have to play catch-up quickly. This article discusses the insurance issues regarding on-demand food delivery app companies.
Who or What You Transport Matters
At a basic level, ride-sharing and on-demand food delivery apps give drivers the opportunity to make money by using their personal automobiles to fulfill a service for someone else. However, the application of specific regulations depends on who or what the driver is transporting.
In 2013, the California Public Utilities Commission used the term "transportation network company" (TNC) to describe companies like Uber and Lyft for regulatory purposes. As a result, California law defined TNCs as "an organization…or any other entity, operating in California that provides prearranged transportation services for compensation using an online-enabled application or platform to connect passengers with drivers using a personal vehicle."
However, since TNCs were specifically defined around the transportation of "passengers," on-demand food delivery service companies were not included. This distinction was confirmed in 2018 when the California Public Utilities Commission stated that "jurisdiction granted to the Commission by the California Constitution and relevant charter-party carrier code sections do not include the regulation of on-demand food delivery apps, such as Uber Eats, Postmates, GrubHub, Caviar, DoorDash or other similar entities."
This presents a problem. This same problem existed with rideshare companies Uber and Lyft. They took the position that they are merely a connecting service which enables the drivers to be connected to riders. They did not provide any insurance based on that premise. Before long many serious accidents including fatal ones had taken place where the rideshare drivers were involved. The rideshare drivers often had no insurance at all or had minimal coverage which was not nearly enough to account for those casualties. It took much litigation and lawyering to have that changed. Rideshare companies are now obligated to carry one million dollars of bodily injury coverage.
This does not apply to TNC companies as of yet. Hence, for example, drivers for Uber cannot expect the same regulatory requirements for insurance coverage to apply when they fulfill an Uber Eats order.
Insurance Issues for TNCs and Food Delivery
When TNCs first came onto the scene, they required drivers – whom they attempted to classify as independent contractors – to have personal automobile insurance coverage. Unfortunately, most personal auto insurance policies excluded from coverage any property damage or bodily injury that arose in connection with the driver's use of a car for business purposes. As drivers transported passengers around, they were unwittingly doing so without any insurance coverage. This was true for on-demand food delivery apps as well.
Eventually, TNCs were required to provide drivers with coverage from the moment a driver turned on an app to accept ride requests until they closed the app – the time period which a car was clearly used for business purposes.
Although Postmates and other food delivery services aren't subject to regulations made by the California Public Utilities Commission, they do claim to provide third-party liability insurance for property damage and bodily injury claims that meet the minimum limits required under California law. However, this coverage is "excess" insurance – meaning their policy only provides coverage when your personal liability insurance is exhausted or does not offer such coverage.
For most insurance policies that exclude coverage for business uses of your car, Postmates' insurance policy will immediately kick in. However, like TNCs, the coverage would only apply during periods where it's clear that your car was being used for business purposes. This could be when your Postmates courier app is activated to receive requests and until it is deactivated.
There is still a lot of room for improvement and a lot of uncertainty exists as to who will cover property related damage such as car rental and injuries when the accident involves a TNC driver such as Postmates.
For Quality Legal Services You Deserve, Call the Law Offices of Jennie Levin, P.C.
If you've been injured in an accident involving a Postmates driver, or even a Lyft or Uber driver, earning a just recovery for your injuries requires the sophisticated understanding of California insurance law and public utilities regulations. At the Law Offices of Jennie Levin, P.C., Attorney Levin has what it takes to make sure all the relevant legal issues are given their due consideration. She is dedicated to providing you with a comprehensive evaluation of the merits of your claim, so fully understand the extent of the recovery to which you are entitled.
For more information about how Attorney Levin can help you, call the office at (323) 951-1188 or contact her online today.
Categories