Do I Need a Lawyer After Being Injured in a Car Accident?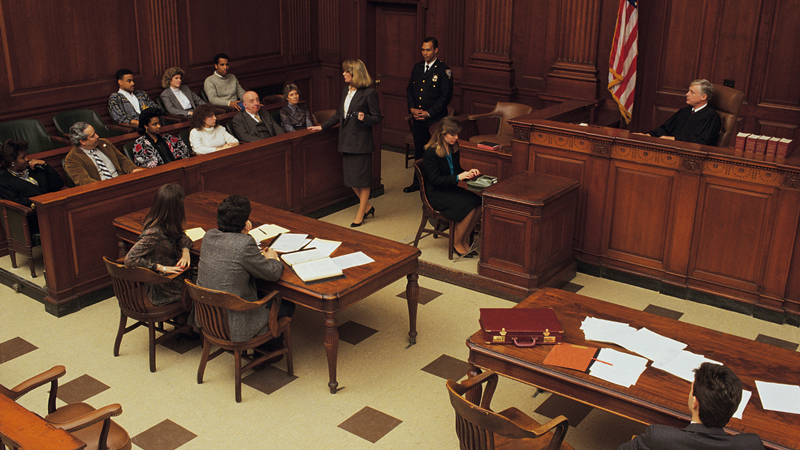 Whether to hire a lawyer after an unexpected car accident is often a difficult and pressing question for many people. Weighing the costs and benefits of hiring a lawyer is an effective way that can help with making this decision. Knowing what potential legal challenges could arise after a car accident and how a lawyer can help might make this decision easier to make. If you have any questions, feel free to ask a Los Angeles car accident attorney for help.
Top Challenges Faced After Car Accidents
There are so many things to worry about after a major car accident that balancing these responsibilities can quickly become overwhelming. This is when many people give up and accept whatever deal they are offered, whether this is less compensation or no compensation. You do not have to let this happen to you. Start taking control by becoming familiar with common car accident challenges people face.
Some of the most common car accident challenges at the scene of the accident revolve around safety, liability, and legal issues. Right after a violent accident, many drivers have to first worry about their own safety. Fires, oncoming traffic, and sharp edges can all cause injuries. Spinal cord and brain injuries may worsen if a person moves their body the wrong way.
Not only that, but then people may move to safety and then find themselves worrying about others involved in the accident. This is where many liability concerns come into play. Many people worry about what liability issues they could face if they intervene to help someone, and unintentionally worsen the injury. One of the best things to do is to call 911 right away and move hazards away from the person until paramedics arrive.
Certain good faith laws may protect people from liability issues if they provide first aid in a careful manner. Consulting with a lawyer about this is your best option to figure out what steps to take to avoid liability issues. The last liability issue that can arise is talking too much about the accident. Accidentally admitting fault or apologizing could be used against you as a statement of guilt.
Legal challenges arise shortly after the accident with insurance companies. Filing a car accident claim is not always smooth. Auto insurance companies investigate claims with scrutiny and may watch your social media to make sure you are not lying. There are challenges with submitting evidence, being investigated, dealing with rejected claims, and answering questions from the insurance company.
One wrong answer or missing piece of evidence could be used by the insurance company to deny your claim. However, you do not have to stop here if this happens to you. This is when thinking about whether to hire a car accident lawyer becomes important.
Ways a Lawyer Can Help You After a Car Accident
You might be wondering whether you can file a car accident claim with the auto insurance company on your own. The answer is yes. However, there could be more options and benefits available if you work with an experienced car accident lawyer to file your claim.
Not only can a car accident lawyer take on most of the work for you, but they can also maximize your compensation. Lawyers are trained on how to negotiate better deals. This helps when the auto insurance agent rejected your claim or offered you less compensation than you need to recover from the accident.
Specifically, a lawyer can collect evidence, investigate the accident, help prove fault for the other driver, defend you against fault, and explore better legal options for your claim. If your car accident claim is rejected, your lawyer will be able to help you implement various legal options like:
Negotiating a settlement
Mediation
Arbitration
Going to trial
The unfortunate reality is that many auto insurance companies focus more on saving money than serving your best interests. Some insurance agents will use tactics to confuse customers into unfair deals, deny compensation for no reason, and delay claims until the statute of limitations is up. A lawyer can help you uncover unfair tactics like these, often referred to as bad faith insurance tactics.
One of the most beneficial aspects of hiring a lawyer is maximizing your car accident compensation. Not everyone realizes how much compensation they could be eligible for. The main compensatory damages associated with car accidents include:
Medical bills for injuries
Car repair costs
Lost wages
Future lost income
Pain and suffering
Emotional distress
Loss of consortium
The compensation you could be eligible for depends on which of these damages you suffered and whether you can prove this. A lawyer will work thoroughly to collect all the evidence you need to prove these damages on your behalf. Proving non-economic damages like pain and suffering is the hardest part, but something an experienced lawyer can easily do.
If the car accident involved the loss of your loved one, then a lawyer might be able to help you obtain additional compensation for funeral costs. The goal of a lawyer is to increase your chances of receiving the compensation that will cover the vast majority, if not all, of your car accident expenses.
If you are still unsure about whether to hire a lawyer, all you have to do is reach out for a consultation. Try contacting a Los Angeles car accident attorney who can go over your car accident claim with you. You might be able to discover legal and financial options you did not know you had. Then you can decide whether to hire a car accident lawyer to help you with your case.
Car Accident Lawyer in Los Angeles
No one should have to pay for car accident damages caused by a negligent driver. You may not have to either. Do not hesitate to contact the Law Offices of Jennie Levin today at (323) 951-1188 to talk to a California personal injury attorney for a free consultation. Our dedicated team of lawyers might be able to maximize your compensation for lost income, pain and suffering, and medical costs. We can be found in Los Angeles, California.
Categories