Can I Recover Damages as a Passenger in an MTA Bus Accident?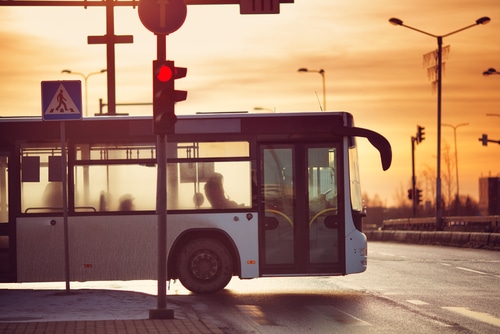 Every day, millions of people commute and travel using the Los Angeles County Metropolitan Transportation Authority (LACMTA). Although most of these trips are safe, crashes and injuries can still occur.
If you were a passenger on an MTA bus that was involved in a collision with another vehicle and you suffered injuries, you have the right to recover damages from the at-fault parties. However, who will pay for your compensation?
If a third-party driver caused the accident and your injuries, you'll file a claim with the at-fault driver's insurer, similar to a routine car accident claim. If the bus driver caused the accident, then you may have to pursue a claim against LACMTA. It is important to note, however, that certain governmental entities, such as the LACMTA are governed by a special statute regarding the time limit to bring a claim against the government entity. It is typically a lot shorter than the time period allotted for claims against a private entity. In California, the statute of limitations for an injury claim involving a governmental entity is 6 months for the initial claim form to be filed. In case of denial, there is only a 6-months window to file a lawsuit. Therefore, in government related cases, it is especially important to be prompt and to retain a competent attorney to protect your legal rights.
When it comes to common carriers such as bus drivers, federal and state law hold these motorists to a very high standard because they have a duty of care to protect their passengers from injuries. When a bus driver violates their duty of care by texting while driving, driving under the influence, driving without enough sleep, or driving a poorly maintained bus, and the breach of duty results in a collision, the bus driver and company is liable for all damages any passengers suffered.
If you are involved in an accident with a LACMTA bus, please be sure to note the bus number, the route, the station where the accident took place as well as exchange information with the other passengers and potential witnesses and contact an attorney right away, as government claims are typically a lot more involved legally than private ones.
If you have been injured in a bus accident in Los Angeles, contact the Law Offices of Jennie Levin, P.C. today and request a free case review.
Categories