Who Is Liable for My Airbnb Injuries?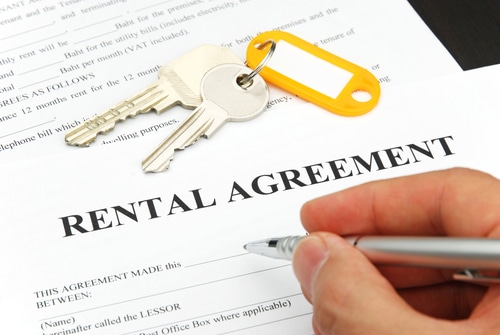 As Airbnb has taken over the hotel and resort industry as a more cost-effective alternative for vacationers, it has also presented personal injury lawyers and plaintiffs with some difficult questions about injury liability.
At the Law Offices of Jennie Levin, P.C., our Los Angeles personal injury attorney can help you determine where liability falls after a serious accident, even if it involved an Airbnb. When you have to deal with catastrophic injuries resulting from a negligent property owner, you have the right to hold them accountable.
Premises Liability & Duty of Care
If you're injured in somebody else's house, the legal doctrine of "duty of care" protects you while on the premises, as long as you are an invited guest. At its most basic, having a duty of care means that property owners must take reasonable precautions to protect their guests' safety – or they could face a premises liability claim.
Failing to fix a severely damaged floor in your house, for example, could result in a visitor's spinal cord injury, causing them to be wheelchair-bound for the rest of their life. That visitor would then be entitled to seek compensation from you for not fixing the problem, as well as failing to inform them about the hazard.
Because Airbnb visitors were explicitly invited onto the premises for a commercial and transactional purpose, they are technically owed an even higher duty of care from the Airbnb property owner than normal visitors. Airbnb and the property owner owe a duty of care to the customer. The premises must be reasonably safe to accommodate tenants. Should an injury occur due to building code violations or other negligence related reasons, you may be able to recover against both the owner and Airbnb.
What Insurance Coverage Does Airbnb Offer?
Luckily, Airbnb does offer "Airbnb Host Protection Insurance" packages for its hosts and landlords, which can provide them with up to $1 million in coverage for bodily injury claims. This means that if you are hurt while being a customer of Airbnb, it is prudent to pursue your claim against both the owner and Airbnb, as all potential pockets count. This does make the recovery process somewhat more complicated, but our Los Angeles personal injury attorney is very well versed in this process.
Here are the few instances where Airbnb's insurance will not cover landlords and hosts:
If your claim is about an intentional wrongdoing or a crime, such as a robbery or assault, liability against Airbnb would be tough to establish.
If your claim is about an injury caused solely by your own negligence, Airbnb will not cover.
If your claim is about injuries from more tacit or external issues, such mold or pollution in the area, Airbnb might not cover it.
Get the Compensation You Need
Even if this all sounds daunting, a skilled attorney can help you navigate the ins and outs of an injury claim involving Airbnb. If you need assistance with this kind of claim, you can count on the best Los Angeles personal injury attorney. She has secured millions of dollars for her clients, and has worked for one of the nation's Top 60 law firms before founding her own. She'll hear your case with compassion and an unerring attention to detail, and will be your advocate during this difficult time.
Ready to speak with Ms. Levin? Contact us at (323) 951-1188 for a confidential evaluation in Los Angeles and surrounding areas.
Categories