WAYMO Accidents: Who is Responsible for a Driverless Car?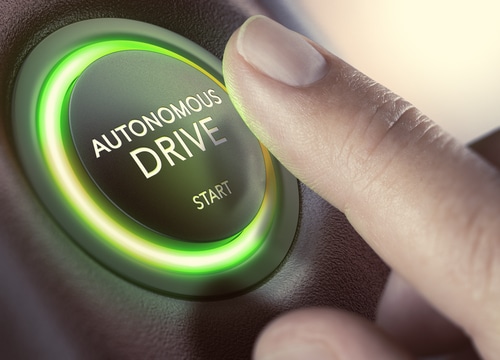 WAYMO is almost-literally paving the way to fully self-driven vehicles of the future. WAYMO — which is a subsidiary of Alphabet, Google's parent company that has its hands in nearly every pot — boasts on its own website that WAYMO has driven more than 10 million miles across the country. The company's self-driving fleet uses high-tech devices like LIDAR, fast-tracking cameras, and precise computer algorithms to learn more and more about the roads around it and, in theory, get better at driving safely with each mile that goes by.
While WAYMO is certainly ambitious and technologically exciting, is it safe? In October 2017, WAYMO announced some of its self-driving vehicles had hit a milestone: becoming entirely driverless. Yes, if you see a WAYMO on the highway or in your hometown, odds are there is no safety driver inside the vehicle. Usually, autonomous cars have a safety driver in them at all times to hit the brakes or turn the steering wheel in absolute emergencies. But this is not so for WAYMO.
With no one inside WAYMO to react to crises and with the self-driving technology still in the works, it is not a stretch of the imagination to say that WAYMO may be dangerous. What is there to stop WAYMO from over-accelerating, swerving, failing to detect a pedestrian or another object, or causing a crash due to a catastrophic system glitch? It is hard to say. Yet a WAYMO accident is already on the books, with the vehicle sideswiping a motorcyclist in Mountain View near WAYMO's headquarters. Intriguingly, that accident seems to have been a safety driver's fault for causing this accident, as he took autonomous control from WAYMO to perform an emergency maneuver—recklessly so.
Can You Sue After a WAYMO Accident If No One Was Driving?
Everyone knows that if you are in a car accident caused by another driver, you should file a claim against that driver. Yet, what do you do if there is no driver, as can be the case in a WAYMO accident? Thankfully, you are not out of luck. You still have the opportunity to bring a claim against WAYMO the company, that manufactures and controls the fully autonomous vehicles.
As a WAYMO accident claim has a foot in both car accident claims and product liability claims, you will want to make certain you work with a well-versed attorney capable of addressing your case's inherent complexities. Come to the Law Offices of Jennie Levin, P.C and our Los Angeles personal injury attorney, Jennie Levin, if you are ever in an accident caused by a driverless WAYMO. With thousands of complex litigation cases under her belt and millions of dollars in recoveries secured for her clients, Los Angeles injury attorney Jennie Levin is ready to take on any size opposition on your behalf!
Call (323) 951-1188 or contact our firm online to schedule a free, confidential case evaluation.
Categories