What if My Uber or Lyft Vehicle is Hit by an Uninsured Motorist?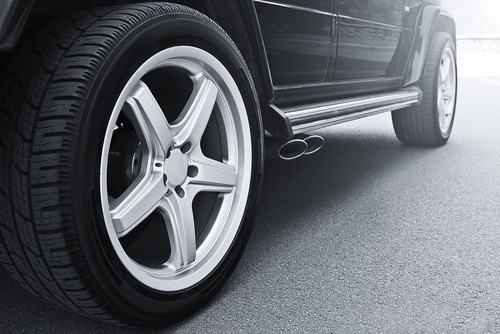 You are a passenger in an Uber or Lyft when the vehicle is unfortunately hit by another car. The rideshare driver is not at fault. The driver of the other car turns out does not have insurance or has liability limits that would not cover your losses.
What recourse do you have to cover damages or personal injury when involved in an accident with an Uber or Lyft driver?
Let's take a look at the role of uninsured and underinsured motorist coverage in California. We'll explore some different scenarios. Bear in mind that each individual case is different and you should each case is different and to find out information about your specific loss, you should contact our capable Los Angeles car accident attorney at 323-951-1188.
When the Other Driver is Insured
Effective since 2015, California law requires transportation network (rideshare) companies to carry a $1 million liability insurance policy to cover the driver and passengers. According to California law (AB 2293), an Uber and Lyft driver's personal policy will not apply when the driver is logged onto the Uber/Lyft app unless that driver has purchased a supplemental policy. Therefore, rideshare policy will cover the driver when he or she is logged onto the app.
Typical transportation network insurance policies have $1 million of uninsured and underinsured motorist bodily injury coverage. This coverage would apply when another driver is at fault but does not have sufficient insurance, as well as if the accident was a hit and run accident and the driver at fault cannot be identified.
If the other driver is at fault for the accident while you are a passenger in an Uber vehicle, you would likely file a claim against the driver's personal insurance policy. However, if the other driver is uninsured or his liability insurance is not sufficient to cover your medical bills, Uber and Lyft's $1 million underinsured coverage would apply.
If you've been involved in an accident involving Uber or Lyft, don't delay and contact our office right away at 323-951-1188. It is important that you understand your rights and know your options especially if you've suffered any damages.
What if I Was Involved in a Hit & Run Accident?
What if your rideshare vehicle is in an accident with a driver who leaves the scene without exchanging information? First, let's look at what California law says about "hit & run" accidents.
California Vehicle Code 20002 VC specifies what you must do when you are involved in an auto accident that causes damage to another person's property.
You must immediately stop your vehicle.
You must provide the other party or parties with your name and address.
And if the other party is on the scene, you must provide your driver's license and insurance information if requested.
It's important to note that you must complete the three actions, regardless of who is at fault. If the car you were driving is owned by someone else, you must also provide the name and address of the registered owner. If you don't complete any of the above, you risk facing a California misdemeanor hit and run charge. Despite the law, many drivers in California leave the scene of the accident without doing the above actions.
Filing a Claim After an Accident with a Hit & Run Driver
In the event that the at-fault driver flees the scene without providing identifying information, you may have a claim against the rideshare company's uninsured motorist policy that is provided for its rideshare partners while they have a passenger in the vehicle.
Underinsured Motorist Coverage
California law requires drivers to maintain a minimum liability policy of 15/30/5. This means a minimum of $15,000 of bodily injury or death benefits coverage for a single person; $30,000 in total for bodily injury of everyone involved in the incident; and $5,000 minimum for property damage coverage.
In reality, however, the average economic loss resulting from an automobile accident in California is often times much greater than the above limits. Other states have increased the minimum required policy limits for car insurance, but California is still lagging behind. The good news is that rideshare companies provide uninsured and underinsured motorist coverage to their drivers and passengers when those are being transported by their rideshare partner drivers.
While your personal uninsured/underinsured motorist coverage is generally subject to the limits of your liability policy, Uber and Lyft's uninsured and underinsured policy limits are $1 million, which oftentimes is far greater than that of your personal policy. If the at-fault driver does not have sufficient coverage, Uber and Lyft's policy ought to be explored.
What If I Didn't Use the App?
Please note that if you hailed an Uber instead of using the app, Uber's insurance policy may not cover damages. In the event a hit and run driver is at fault, your own uninsured motorist coverage may not match the Uber $1 million policy.
Uber rideshare partners should avoid picking up passengers other than via the app. Neither an Uber driver's personal policy nor the transportation network company's insurance may cover losses and damages where the rideshare ride is done outside the app. For passengers of the "under the table" rideshare driver that means that they risk not having insurance in case of an injury in an accident. For the driver, there is also a risk of being considered a proposition 213 plaintiff (Civil Code Section 3333.4 which we covered in prior blogs) which limits recovery in accidents where the driver does not have valid insurance. In that case, even if the driver is not at fault, the damage would be limited to medical expenses and other out-of-pocket costs but will exclude pain and suffering compensation.
The Take-Away
If you are unfortunately injured in a hit and run accident as a passenger in an Uber or Lyft, you are able to seek compensation directly from the rideshare company's insurance carrier. As a passenger of a rideshare car you are never at fault for the accident and you are always covered regardless of who is at fault and whether or not the at fault party had valid insurance so long as you got the ride through the app and not as a "hail."
Injured as an Uber Passenger? Contact Us Today
Each case is different, if you've been in an accident as an Uber passenger in which an uninsured or underinsured motorist is at fault, don't delay — contact our personal injury law office right away at 323-951-1188 to find out information about your specific loss
Categories