The Dangers of Hoverboards & Segways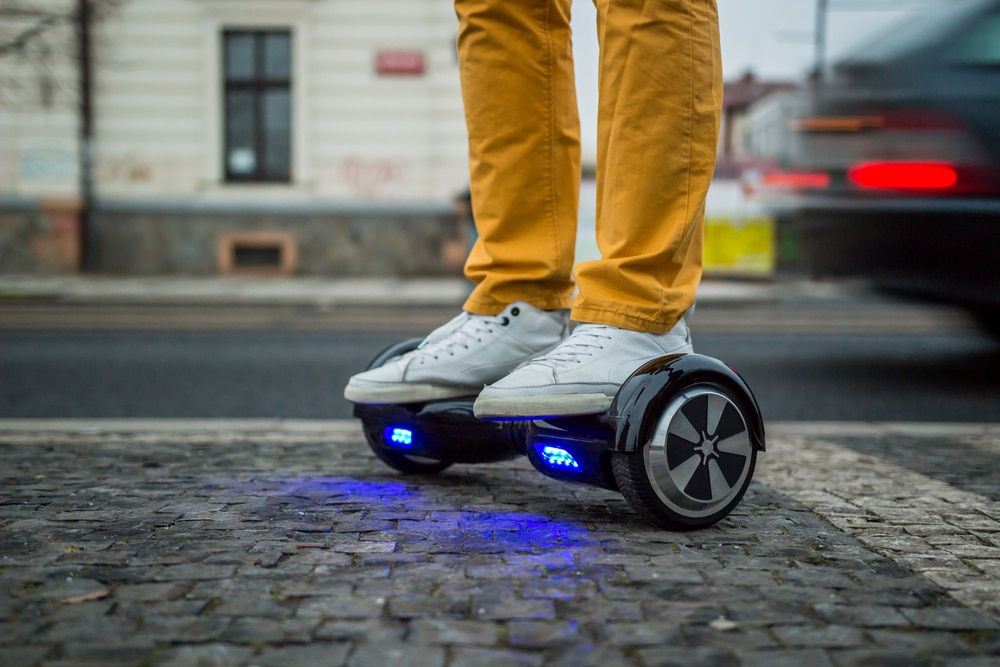 Both hoverboards and segways gives people the ability to move around at faster speeds compared to walking or even running. However, these devices also cause serious accidents when they are improperly used or contain defects.
Segway Dangers and Accidents
In 2001, segways were introduced to the market. Users balance on two wheels and moves by leaning in whichever direction you wish to go. They can reach speeds up to 12.5 miles per hour.
Segways are popular among young people, tour guides, and even mall and campus security. Although they have never received as much media attention as hoverboards, they have become a popular mode of transportation for touring the city.
But there were issues. In 2003, approximately 6,000 segways were recalled because of a defect in the design that causes the device to suddenly stop while being used. Three years later, over 23,000 segways we recalled due to a defect which caused them to go backward at high speeds. When a malfunction occurs or when these scooters do not operate correctly, accidents and injuries occur.
Hoverboard Dangers and Accidents
In 2015, hoverboards were one of the hottest products of the holiday season. Considered a self-balancing scooter (unlike segways which have a handle to balance), they are electric that operate on rechargeable, lithium-ion batteries.
They could be purchased online and in malls for around $400 to $1,500. Popular manufacturers include Swagway, iWalk, Fiturbo, Smart Driver, and Hover Boost to name a few.
Hoverboards falls have become viral sensations shortly after they became popular in U.S. households. Normal people and celebrities like Mike Tyson were captured on video taking hard spills that were viewed by millions of people all over the world.
The danger of hoverboards is that these falls have resulted in broken bones, head injuries, and other serious injuries that have resulted in emergency room and urgent care center visits. According to the journal Pediatrics, approximately 26,854 hoverboard injuries were treated in emergency departments between 2015 and 2016.
Furthermore, there have been several recalls because these hoverboards were prone to bursting into flames and causes fires. There have been reports of homes being burned down after a hoverboard overheated, exploded, and caught fire.
Have You Been Injured While Riding a Hoverboard or Segway?
All manufacturers and retailers have a legal obligation to sell products that are safe for the public to use and properly warn consumers of known safety hazards. Whether there was a defect in the product or if a retailer failed to communicate important facts and warnings to consumers, injured victims can hold these parties liable in a product liability or personal injury lawsuit.
Due to the complexities of these claims, it is wise to obtain legal representation from an experienced lawyer. At the Law Offices of Jennie Levin, P.C., our Los Angeles personal injury attorney has handled thousands of cases and recovered millions of dollars on behalf of our clients.
If you have been injured by a defective hoverboard or segway, contact us and schedule a free consultation today.
Categories