October 14th Bus Accident at 405 Freeway and Nordhoff Results in 25 People Going to the Hospital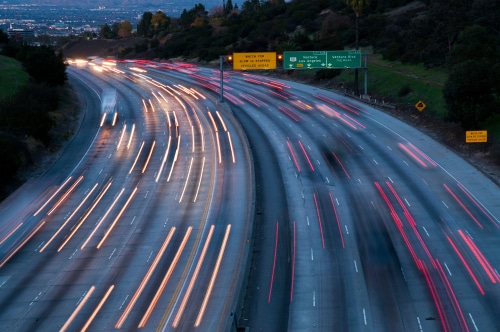 On October 14th, dozens of people were transported to the hospital for injury treatment after a multivehicle collision occurred on the 405 Freeway in the San Fernando Valley.
According to California Highway Patrol Officer Wescon Haver, the accident took place on a section of the 405 in the North Hills area. Officer Haver said a bus was traveling on the northbound side of the freeway when it suddenly crashed into other vehicles on the road. Officials haven't determined a cause for the first collisions.
After the initial collisions, the bus struck and broke through a concrete center divider, which sent the massive vehicle into the other side of the freeway where it hit a number of vehicles traveling in the southbound lanes.
According to the Los Angeles Fire Department, 40 patients were evaluated by medical personnel at the accident scene. 25 of those evaluated were sent to the hospital for further treatment. Five people were listed in serious condition.
The Fire Department said, "Three of those patients did not have serious visible injuries. However, based on the severity of the impact, protocol deems their condition requires paramedic transport."
Officials reported that 20 other people involved in the bus accident suffered minor injuries.
Officer Haver said the private charter bus had at least 37 people onboard and was returning from a church event at the Forum in Inglewood.
Heavy traffic on the 405 made it difficult for ambulances to reach accident victims. One witness, Raymond Avila, was stuck in traffic after the accident for 3 hours. He said the traffic was so bad that medical personnel "could only fit one person at a time, so they had to come back a bunch of times."
Speak to a Bus Accident Attorney in Los Angeles
Have you or a loved one suffered serious injury in a bus accident? If so, you should consult with our team to discuss your legal options. We can review the details of the accident and determine if you qualify for financial compensation. Our legal team has the experience and resources that you need to secure a favorable case result. Let us get to work for you today.
Call (323) 951-1188, or contact a personal injury lawyer in Los Angeles to schedule your free case evaluation.
Categories