Lady Lawyers to Know: Amal Alamuddin and Jennie Levin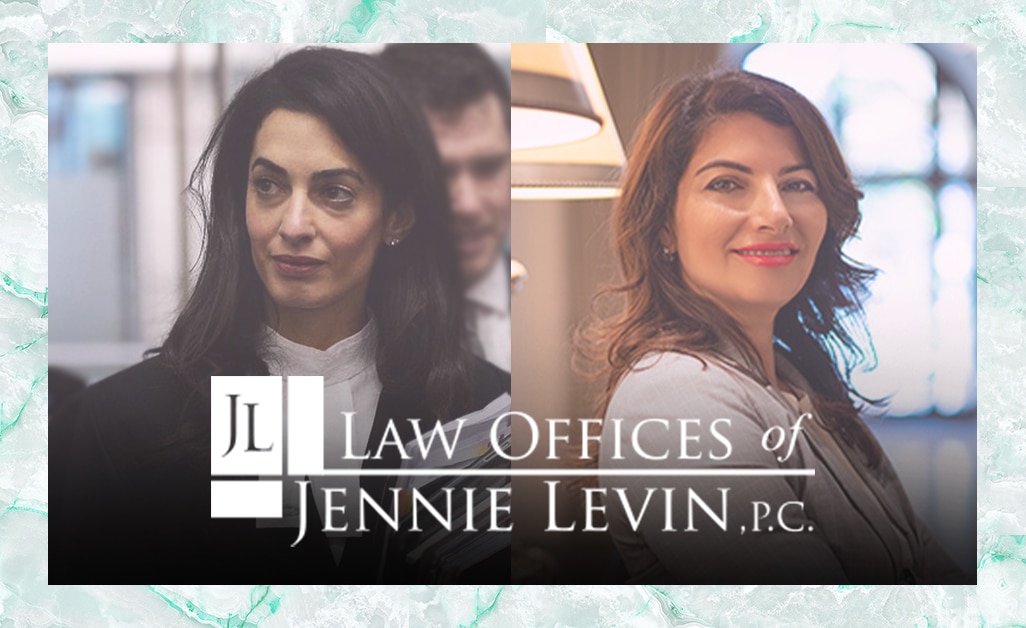 Amal's Story
Amal Alamuddin was born on February 3, 1978 in Beirut, Lebanon. When she was 2 years old, her family relocated to Britain due to the Lebanese Civil War. Amal thrived in grammar school, mastering Arabic, English, and French. She studied at Oxford, where she received several awards and a degree in jurisprudence.
Afterwards, Amal went to law school at New York University and worked for future Supreme Court Justice Sonia Sotomayor. Amal enjoyed a prestigious career as a New York attorney before making international strides with a judicial clerkship in The Hague, Netherlands.
In 2010, Amal returned to Britain and became a barrister at Doughty Street Chambers. She was appointed to several United Nations commissions and turned down a full-time opportunity with the UN due to other work commitments. Her clients include the founder of WikiLeaks, Julian Assange, the former Prime Minister of Ukraine, Yulia Tmyoshenko, and jailed Al Jazeera journalist, Mohamed Fahmy.
By 2013, Amal landed the number one spot on London's Hottest Barrister list. On April 28, 2014, she became engaged to actor George Clooney. The couple married that September and Amal changed her name to Amal Clooney (@amalclooneyofficial).
Jennie's Story
Jennie Levin graduated from U.C. Berkeley, Boalt Hall School of Law in 2007. She speaks English, Hebrew, Spanish, Portuguese, and Russian. Before starting her own practice in personal injury law, Jennie worked at Kaye Scholer, a Nation's Top 60 law firm, where she represented high-level corporate clients like Pfitzer and AstraZeneca.
Now, Jennie is recognized for her superior legal advocacy and insightful professional approach. She has secured millions of dollars on behalf of her clients, enjoys membership with several local, national, and international bar associations, and her work has been featured in publications like Los Angeles Daily Journal and the National Law Journal.
Girl Bosses
While you may have heard Amal Clooney's name before, we are happy to have introduced you to Jennie Levin. Both Jennie and Amal are leaders in their respective legal fields and demonstrate the highest pursuit of justice.
For representation in personal injury, look no further than the Law Offices of Jennie Levin.
Call or text (323) 951-1188 to schedule a free consultation with a tried and true #girlboss.
Categories