I Was Riding My Bicycle & Was Hit by a Bird Scooter, Do I Need a Lawyer?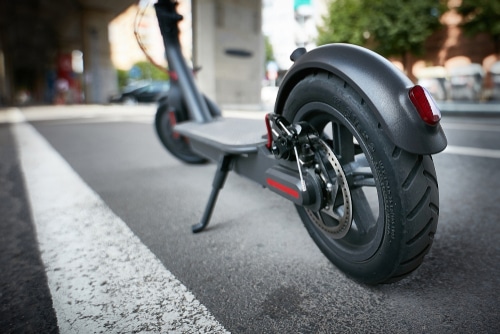 With electric scooters being one of the biggest trends to explode this summer, many cities have been angered by the chaos that these controversial vehicles have brought with them. From companies like Bird showing up and dropping off electric scooters without going through the proper local channels, to riders leaving scooters on sidewalks and walkways, many issues regarding the legality of this entire operation have been raised. In fact, the city of San Francisco has a strict ban on electric scooters after city hospitals started seeing at least 10 injuries a day related to scooter accidents. Fire fighters in Santa Monica have responded to 34 serious electric scooter accidents this summer. Meanwhile, the city of Los Angeles has given electric scooter companies like Bird temporary approval to operate. One safety issue that our attorney continuously encounters is bike riders who have been hit by Bird scooters. In this blog, we explain what to do if you find yourself in this particular situation.
Can I Take Legal Action?
Electric scooters pose a major safety risk to the general public, especially bike riders. This is because Bird scooters are largely unregulated, which means riders are often negligent or inexperienced when operating these scooters.
Things that can cause an electric scooter to collide with a bike rider include:
Mechanical defects in the scooter
Scooter operator error
Road hazards like potholes, debris, and fallen branches
If you have been involved in an accident involving a Bird scooter, you might be eligible to file a claim for compensation. However, securing the compensation that you deserve can be a complex and difficult task. Because many electric scooter riders don't have liability insurance, you will need the help of a skilled accident attorney who is familiar with these types of cases.
An experienced attorney can help you do the following things:
Track down credible witnesses
Reconstruct the accident scene
Obtain police reports and important public records
Negotiate with insurers and other attorneys
The amount and forms of compensation that your accident is eligible for depends on the following factors:
If the scooter operator's actions contributed or caused the accident
If the scooter company's negligence caused your injuries
If a city or business failed to repair the hazard that caused your accident
Speak with an Electric Scooter Accident Attorney
At the Law Offices of Jennie Levin, P.C., you're not just another file to us, you're our friend. Our legal team is prepared to fight for your rights and pursue the compensation that you deserve for your accident injuries. If you have suffered serious injuries because an electric scooter rider crashed into your bike, you should immediately contact our legal team to discuss your case. Let us put our skills to work for you.
Call (323) 951-1188 to schedule your free, confidential case evaluation with our attorney in Los Angeles.
Categories