Fatal 2-Car Crash in Port Hueneme, West Channel Island Boulevard & Mandalay Village Marketplace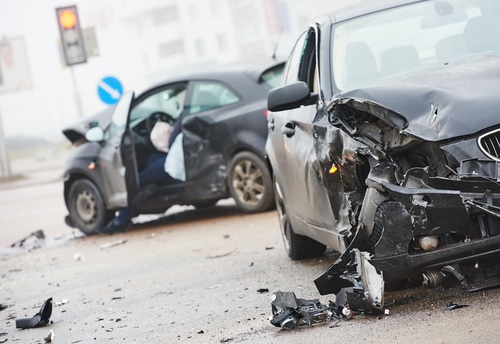 An allegedly-drunk driver who ran a red light in Port Hueneme caused a two-car crash that left one woman dead. The collision occurred along West Channel Island Boulevard at a turn-in point for the Mandalay Village Marketplace. Find out more details about this ongoing story by reading our blog:
Tw Description:
One death reported in fatal 2-car crash in Port Hueneme, along W. Channel Island Blvd, near Mandalay Village Marketplace entrance:
Blog:
According to local authorities, a woman lost her life following a two-car collision in Port Hueneme last week. An allegedly-intoxicated driver ran through a red light along the 600 Block of West Channel Islands Boulevard, striking the woman's vehicle as it turned into the Mandalay Village Marketplace. The accident occurred near 10:00 PM on October 18th, 2018.
Reports state the reckless driver did not have a license, was speeding, and appeared to be intoxicated after emergency responders arrived on the scene. The reckless driver and others in his vehicle suffered only minor injuries. However, the driver of the vehicle he struck was seriously injured, and a female passenger died after being taken to the nearby Ventura County Medical Center.
Jose Garcia Rodriguez has been arrested as the driver of the Chevy Malibu that ran the red light. Out of respect for the deceased woman and her family, her identity and the details of her vehicle have not yet been released to the public. Investigators are still analyzing evidence from the scene of the crash. It is not known at this time if the surviving family intends to file a personal injury lawsuit against Rodriguez.
(More information about this recent car accident in Port Hueneme can be found by clicking here and reading a full article from VC Star.)
Trial-Tested & Proven Los Angeles Car Accident Lawyer
The Law Offices of Jennie Levin in Los Angeles has helped thousands of clients throughout the greater Los Angeles metropolitan area. Thanks to the dedication and casework of our lead personal injury lawyer, Attorney Jennie Levin, we have secured millions of dollars in verdicts and settlements. Our law firm's focus is car accident claims, so if you were hit by a negligent driver, call (323) 951-1188 right away. We would be happy to hear from you and schedule a free, confidential case evaluation at your convenience.
Categories